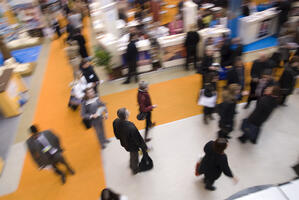 For many businesses, attending tradeshows and similar events is a critical part of ensuring future success. At these events, vendors can make new connections with potential high-volume customers that can make or break their company's yearly revenue goals.
Naturally, with so much riding on the line at these events, you want your company to make a strong first impression, one that is positive, lets potential clients know what your business is about, and how you can help fulfill that potential client's needs. Highlighting your company's past accomplishments is a great way to demonstrate your reliability and effectiveness to potential customers.
The question is, how can you highlight your company's past achievements so that people will actually stop and take notice? One method is to create an attention-grabbing display that features news or magazine articles about your company.
The Benefits of Using a News Story about Your Company
With a news article featuring your company, you're giving tradeshow attendees a story about your company that originates from a trusted, impartial source, not just another piece of promotional material from your marketing department. Being able to provide positive stories from reliable media outlets gives your company an advantage that typical promotional materials so rarely provide: credibility.
A news article is an independent, verifiable source of information. When booth visitors see that a local or national news organization found your company's activities noteworthy, they can see the story and know that it's truthful and reliable, unadorned with promotional fluff or hype. Booth visitors will trust this information more readily than other types of advertisements.
Drawing Attention to Your Article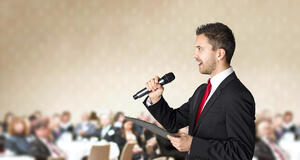 Naturally, the display for your article needs to be appealing in order to draw the attention of tradeshow visitors in the first place. A paper hanging or cardboard cut-out display just isn't going to cut it at a national tradeshow where all of your competitors are bringing their "A" game to steal potential customers away from you.
At these events, you need a display that will snag the attention of onlookers and make them want to read about your company. The design of your display will communicate as much about your company to booth visitors as the article within will. The visual aspect of your article's display is the first thing that prospective customers will notice about the article.
In short, you want a display that people can't resist.
Using a plaque to feature your company's articles at tradeshows can be a highly effective way of both drawing attention to your article and showcasing your company's personality to prospective clients at the same time. A plaque that has been professionally arranged does more than just put the text of an article on display, it arranges the article and its elements in a way that is visually appealing.
Acrylic Background Plaques for Tradeshow Displays
Using a plaque is a great start for your tradeshow display, but how can you make the sure that the plaque or plaques you use for your display are just right? How can you get a plaque that is both professional and attention-grabbing?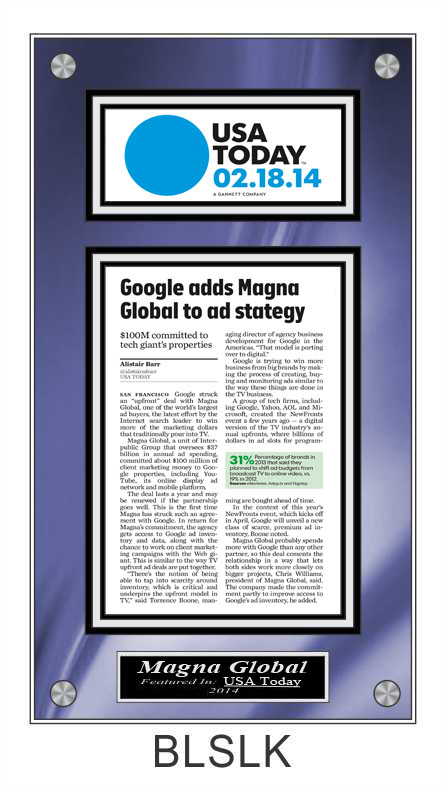 With the right background, an acrylic plaque can be the perfect way to draw attention to your featured article on the tradeshow floor, while getting across your company's unique corporate culture.
Which background should you use? It depends on your article, your business, and even the nature of the tradeshow you're going to, as they all can make a particular background very relevant and engaging to your audience.
For example, if you're attending a show that is packed full of automotive enthusiasts, a plaque background that prominently features a stamped metal pattern similar to what you might see on a big rig or a custom car interior would be very relevant to the attendees. If your company deals in textile goods, a fabric pattern background would be appropriate for an article about your company.
When you make a crystaline acrylic display plaque to take on the road with you to tradeshows, make it memorable with an acrylic plaque background that's sure to turn heads!