Our Product Guarantee - Your Satisfaction Guaranteed.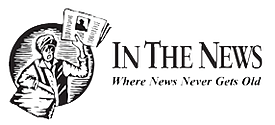 When you create a custom wall plaque to commemorate your achievements with In The News, you are making a display piece that is built to last for decades. Because our plaques are designed to last for so long, it is important to make sure that you are 100% satisfied with your custom-crafted product.


Our No-Obligation Preview
If you are a first-time customer, within 2-4 weeks after your order is placed, you'll receive your plaque so that you can inspect it. There is no obligation to buy the plaque at this point. If you're not completely satisfied with your plaque's workmanship and quality, let us know within 10 days and we'll pay for the return shipping as well as send you the return shipping label. If you love your plaque, which we're sure you will, you can pay us online, by check or over the phone by calling us at 1-800-548-3993.

We ensure that your plaque is the best that it can possibly be by:
Giving you a variety of plaque materials, colors and sizes. With so much variety, you're sure to find the perfect plaque for your home or office.

Tracking down original prints of your article. We are partnered with many different publishers so that we can get original prints of your article to put into your plaque. This means that the article that goes into your plaque is in the most pristine condition possible. You can even provide us with an original copy to use if you want to (although we still need the publisher's permission to recreate the article).

Consulting you for your plaque's design. Rather than rely on a simple online form, we have one of our representatives personally contact you to make certain that your order is perfect for your needs.
With our satisfaction guarantee, you can rest secure in the knowledge that your plaque will be perfect, and that you can verify that fact before you commit to a purchase.